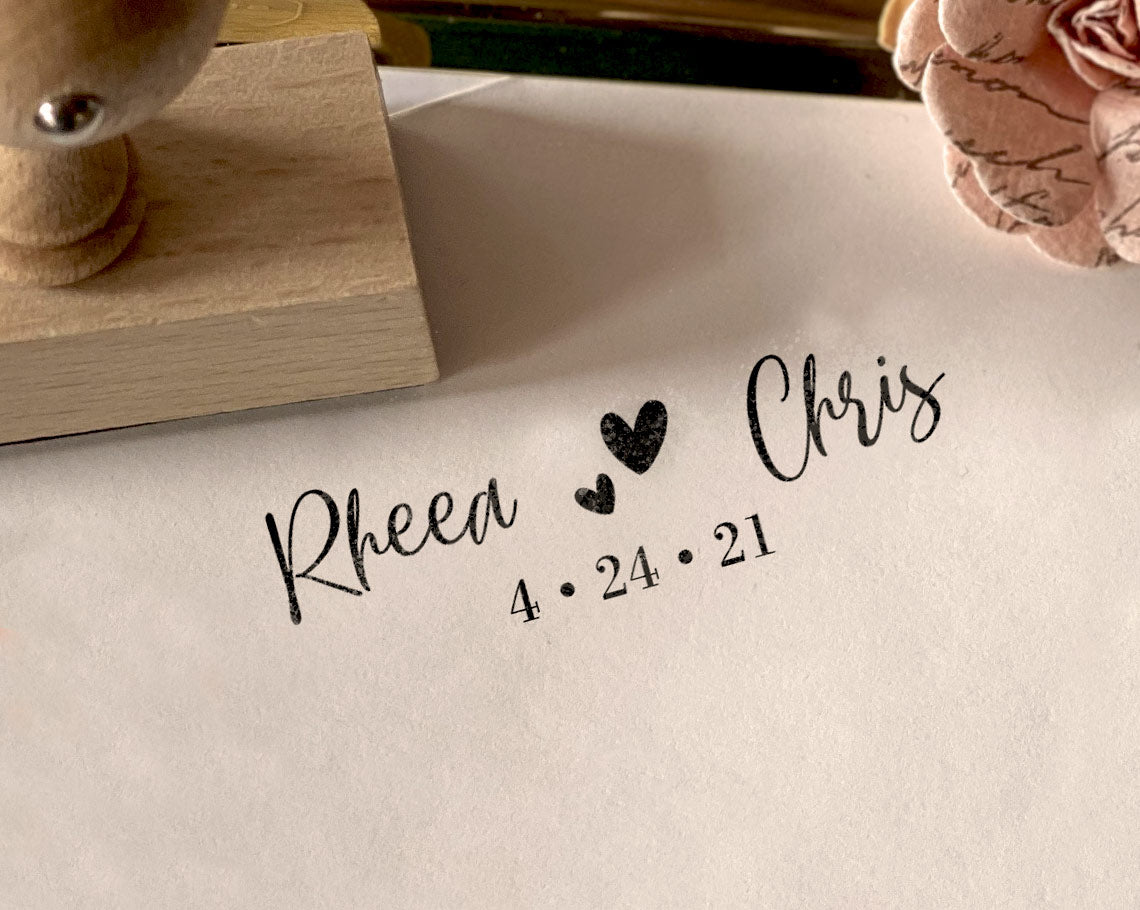 It's your Big Day. Make this time even more memorable with our selection of wedding stamps (because you deserve it). These are great for commemorating your wedding day, or to use as stamps for wedding invitations, as thank-you cards and more.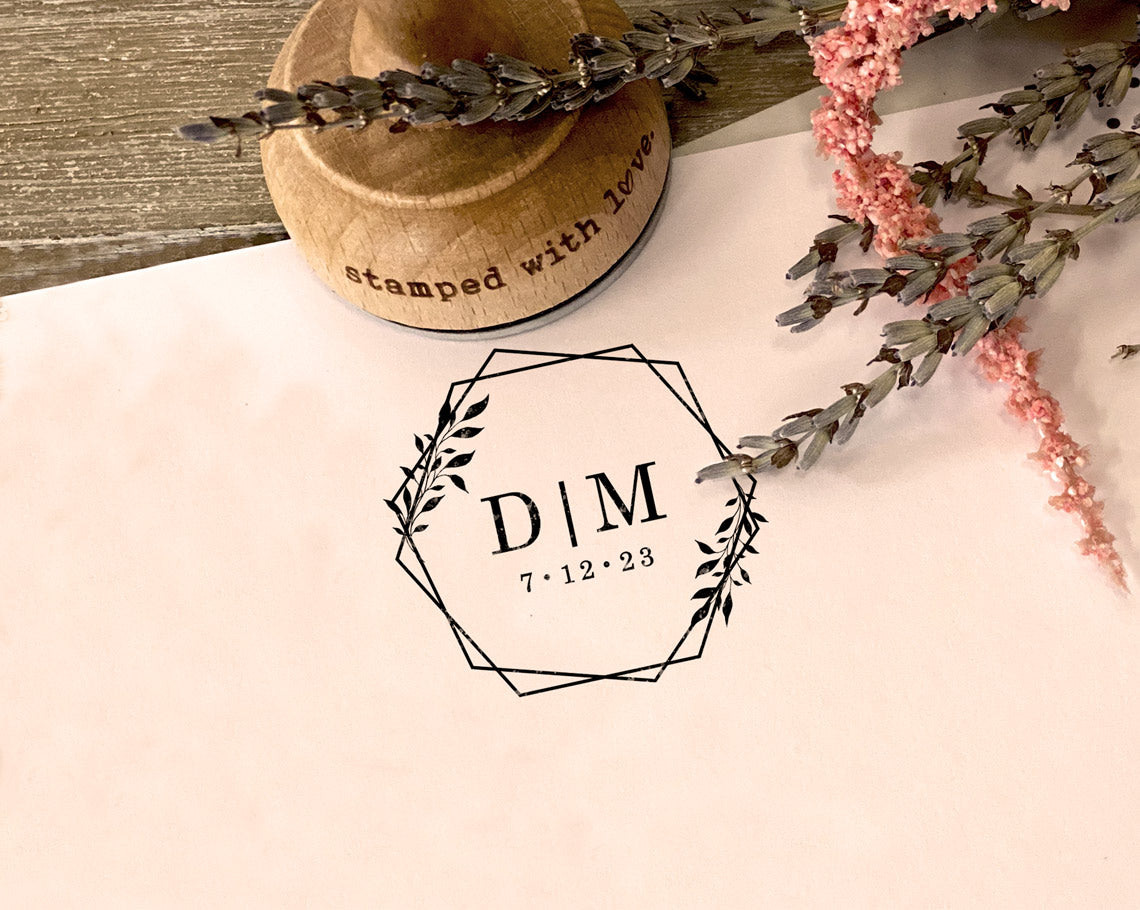 Seal Your Love with Custom Wedding Stamps
Our wedding stamp collection features classic and modern designs as well as unique styles. Choose from self inking stamps or a engraved wood hand stamp for a more personalized wedding stamp. Our wedding invitation stamp designs feature a variety of colorful flowers, hearts, and other romantic symbols. Each personalized stamp for a wedding can be customized with your name, wedding dates, and special messages.
Stamp It with Love: Messages for Memorable Wedding Stamps
Let your stamp tell your love story. Our messaging options are designed to capture the essence of your special day. Whether you opt for one of our pre-made phrases or decide to craft your own, we ensure every word looks just as you imagined.
Classics: Embrace tradition with heartfelt phrases like "Soon to be" and "The Future Mr & Mrs," capturing the pure emotion and thrill of your upcoming nuptial
#eatdrinkbemarried: A trendy hashtag exuding playful vibes and contemporary charm.
Custom messaging: Your love story is unique, and so should your wedding rubber stamp. Provide us with your desired message, and we'll turn it into a memorable wedding stamp design.
Wedding Stamps: When Shape Mirrors Sentiment
The shape of your wedding stamp is more than just a design; it's a reflection of your journey together. Dive into our versatile collection, with both traditional and contemporary shapes, and find the perfect match for your special day.
Standard Shapes: Explore our variety of standard shapes that mix classic and unique designs. Our selection includes Diamond, Circle, Hexagon, Rectangular, and Square, ensuring a perfect fit for any couple's vision.
Custom Shape: Have a specific shape in mind? Let us know, and we'll craft a stamp that's as unique as your love story.
Add a Personal Touch to Your Wedding Invitations
Celebrate your union by using our custom rubber stamps on your wedding invitations. Each stamp is a promise of personalization, turning every invite into a bespoke piece that speaks volumes of your love and the special day ahead.
Envelope Embellishments: The envelope is the first impression your guests will have of your wedding. Make it count with a beautifully stamped return address or a charming design that hints at the celebration to come.
Return Address Stamps: Simplify your wedding stationery process with our custom rubber stamps for return addresses for wedding invitations. Perfect for adding a polished and personalized touch to every invitation and thank-you card envelope.
Frequently Asked Questions
Yes, you can customize the text on the rubber stamp to include your names and wedding date. We offer the option to personalize your rubber stamp with the text of your choice, allowing you to create a unique and personalized stamp for your wedding stationery.
For rubber stamping wedding invitation cards, common choices include the back flap of the envelope for a personal touch or the top left corner for return addresses, as recommended by the USPS for deliverability. Your design preference will guide the placement.
Typically, after selecting your custom rubber stamp type, shape, and ink color and providing your information, you'll receive a digital proof via email within 24-48 hours. Upon approval, your order will be processed and shipped within a few days.
For rubber stamps on textured paper or special wedding materials, it's important to first test the stamp on a similar material to check ink adherence and clarity. Also, allow extra drying time to ensure the ink sets properly on the surface.