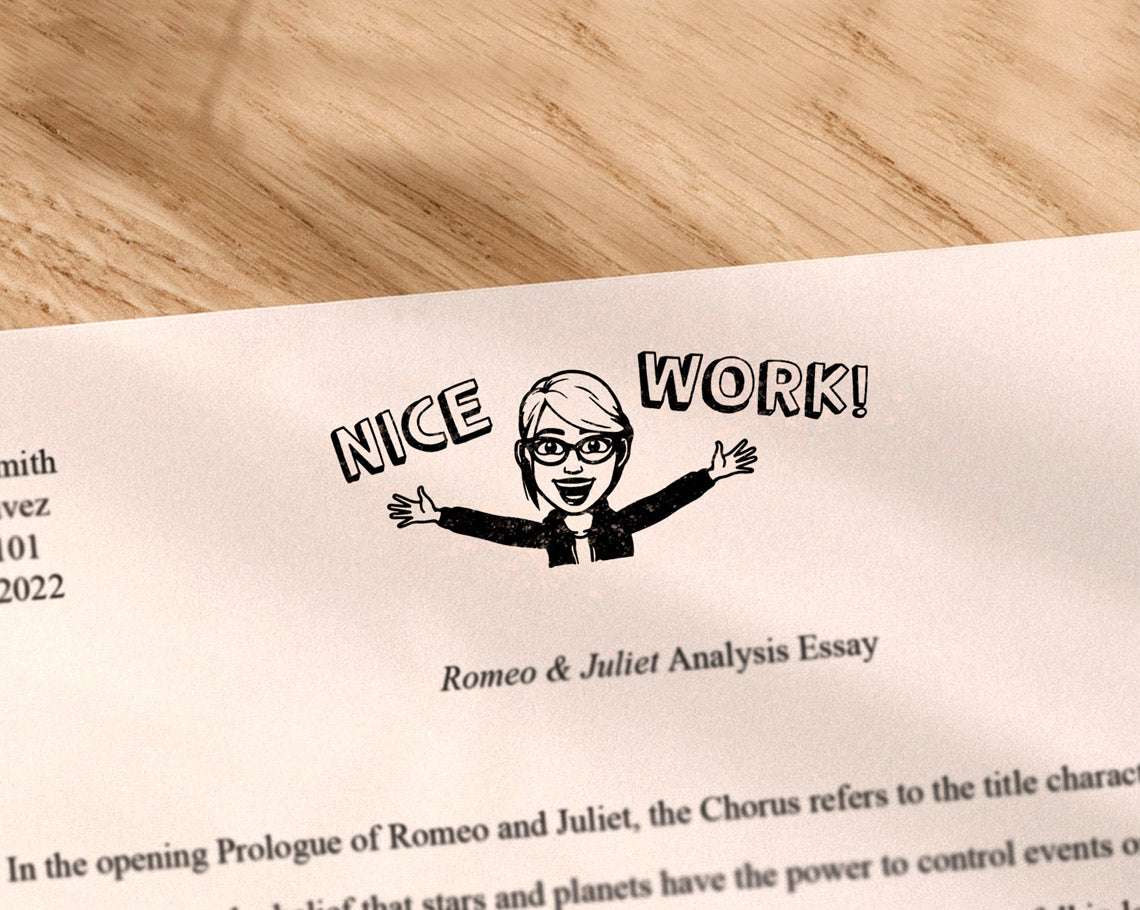 We think teachers make the world go 'round. Show your appreciation for a job well done with Teacher Stamps. Our custom teacher stamp collection offers a variety of designs perfect for marking student work or recognizing accomplishments. These customized stamps for Teachers range from "Great Job" to "Smart Cookie" stamps.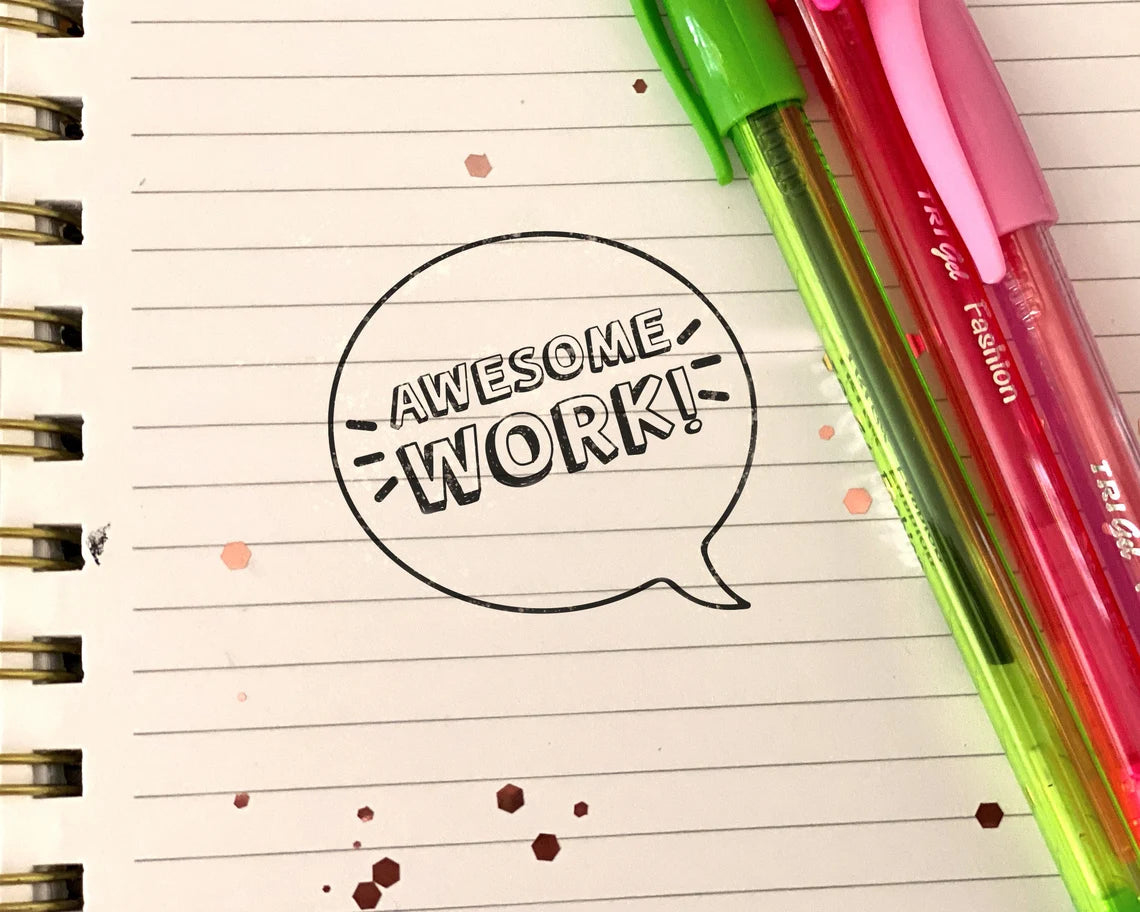 Personalized Stamps for Educators
Made of high-quality materials that are long-lasting, our stamps come in several colors, shapes, and sizes, including self-inking teacher stamps, so you can find the right one to fit your style. Each teacher stamp is easy to use, comfortable to hold, and will make thousands of impressions.
If you're looking for a teacher appreciation gift or a fun way to mark students' work, our teacher book stamps are sure to please.
Perfect for Grading and Encouraging Students
Teacher stamps are an essential tool for efficiently grading and providing feedback on student work. They are perfect for daily grading, helping teachers to quickly convey their assessments while adding a personal and encouraging touch to student work.
Efficient Marking: Use stamps like "The Great Job Bitmoji Teacher Stamp" for fast, clear, and efficient grading. These stamps make it easy to provide consistent feedback on student assignments.
Positive Reinforcement: Stamps such as "Nice Job" and "Awesome Work!" not only assist in grading but also serve as a fun way to acknowledge and celebrate student achievements, enhancing the learning experience.
Bringing Fun and Engagement to the Classroom
Our teacher stamp collection is designed not just for practicality, but also to add a fun and engaging element to the classroom. These stamps turn routine grading into an enjoyable experience for both teachers and students, making learning more dynamic and interactive.
Creative Designs: Stamps with playful designs and messages, like "Taco Bout a Great Job!" and "One Smart Cookie!", bring a sense of joy and creativity to the classroom.
Engaging Feedback: Using these fun stamps for grading can turn a routine task into an exciting moment for students, eagerly anticipating what stamp they will receive.
Interactive Learning: These stamps can be used as part of interactive learning activities, adding an element of play to the educational process.
Personalized Teacher Stamps: Add Your Signature Touch
Our collection of teacher stamps takes personalization to the next level by offering custom stamps that can include a teacher's name, signature, or initials. These stamps are perfect for adding a personalized and authoritative touch to classroom materials.
Customizable Identity: Stamps like "The Read, Respect, Return Teacher Stamp" and "The Be Kind to This Book Teacher Stamp" can be tailored with your name, signature, or initials, making every impression uniquely yours.
Ownership and Responsibility: These personalized stamps are ideal for marking classroom books and materials, encouraging students to handle them with care and responsibility.
Versatile Use: Whether it's for library books, assignments, or classroom resources, these stamps add a professional and personalized touch that resonates with students and colleagues alike.
Frequently Asked Questions
Yes, the ink used in our teacher stamps is safe and non-toxic.
Our self-inking stamps are made from Trodat models that are highly durable and will last literally thousands and thousands of impressions.
The longevity of the ink pads varies depending on usage, but they are designed to provide a significant number of impressions before needing replacement.
Yes, absolutely! You can provide your own design, and we will make it happen.
After placing a custom order, you will receive a digital design proof for your approval within 24 to 48 hours. Shipping will take just a few days after your approval.