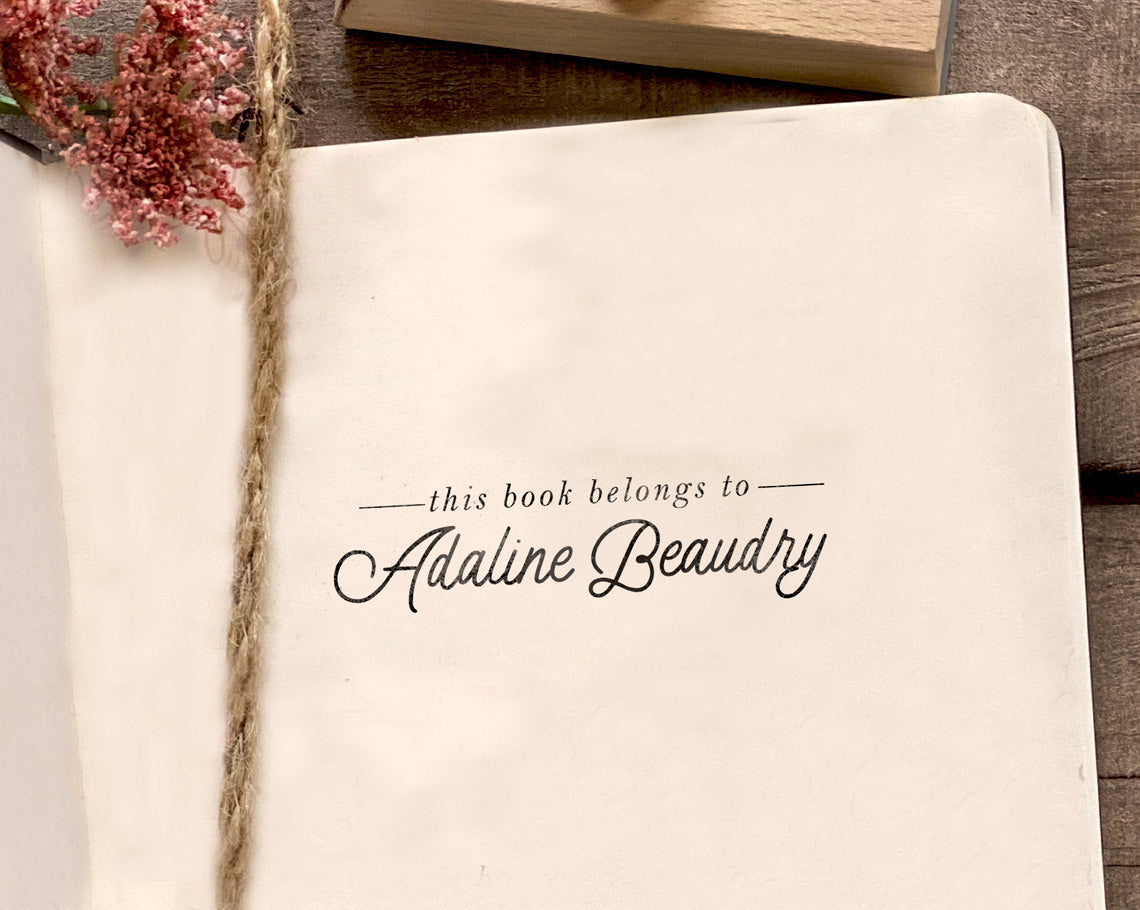 Custom Library Book Stamps
Who doesn't love getting lost in a good book? Custom library book stamps are a great way to organize your library and book collections. Whether you're a librarian, collector, or just an avid reader, you'll find a wide collection of library book stamps to choose from.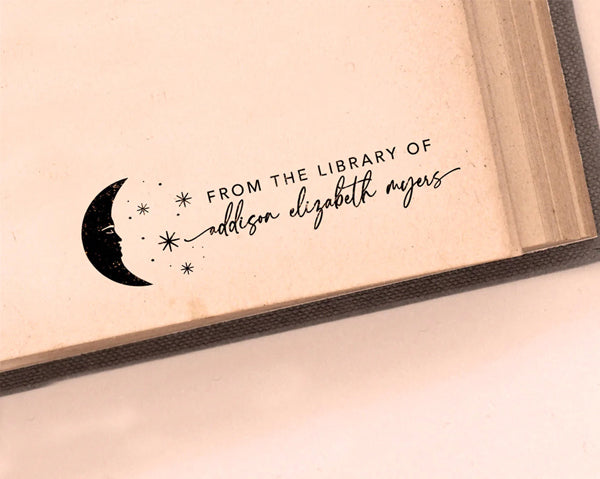 Custom Stamps for Book Collections & Libraries
Our personalized library stamps are ideal for labeling and tracking books, journals, and other materials. Our book stamps are easy to use and come in various sizes, ink colors and designs to suit your needs. They are made of high-quality materials and can be used for thousands of impressions.
Classic Library Book Stamp Designs: Time-Honored Favorites
Our curated selection of pre-made library book stamp designs caters to the timeless tradition of book collecting and lending. These classic designs are favored by librarians, educators, and book lovers for their ability to instantly bestow a sense of ownership and belonging to each volume.
"From the Library of": A classic opener that immediately associates a book with its proud owner or institution.
"This Book Belongs To": Perfect for personal collections, this stamp clearly marks ownership while inviting readers to enjoy the contents.
"This Book is Loved By": Adds a personal touch, showing the affection and care the owner has for their treasured reads.
Choose Your Ideal Library Stamp: A Guide to Our Selection
Our collection of library stamps is tailored to suit every librarian's and book lover's needs. Our book stamps come in standard and extra-large sizes, with a variety of ink colors to complement your library's theme or your personal style.
Standard Rectangular Stamps

Wood Hand: 2.5" x 1" - Traditional feel with a handcrafted touch.
Self-Inking: 2.3" x 0.8" - Effortless and clean impressions, time after time.

Standard Round Stamps

Wood Hand: 1.97" diameter - A classic shape for a distinguished look.
Self-Inking: 1.68" diameter - Consistency and convenience in a round design.

XL Self-Inking Stamps

Rectangular: 3" x 1.5" - Make a larger, bolder statement with every stamp.
Round: 2" diameter - For when you want your books to carry a mark as significant as their content.
Personalizing Your Library: Stamps or Embossers?
When personalizing your book collection, stamps and embossers both have appealing options and considerations.
Stamps provide an easy, non-invasive way to leave a rich ink impression without permanently altering pages. With care to let ink dry, stamps minimize smudging on non-collectibles.
Book Embossers lend an old-world, tactile charm with their raised impression. However, embossing could damage delicate pages so may not suit valuable collectibles. Embossers are best for sturdier materials.
The choice ultimately depends on the state of your books and your personalization preferences. Stamps facilitate protected customization, while embossers create distinctive, enduring marks with more risk to pages. Both celebrate the joys of book ownership and reading.
Frequently Asked Questions
These stamps are perfect for librarians, avid readers, book collectors, teachers, and anyone who loves books.
Placing an order is simple. Select your stamp type and shape, choose your desired ink color, enter your information, and then add the item to your cart. Proceed to check out to complete your purchase.
Within 24-48 hours after placing your order, you will receive a digital design proof via email. You can approve the design or request edits before your stamp is made.
Once you approve the digital design proof, your order will be made and shipped out within just a few days.