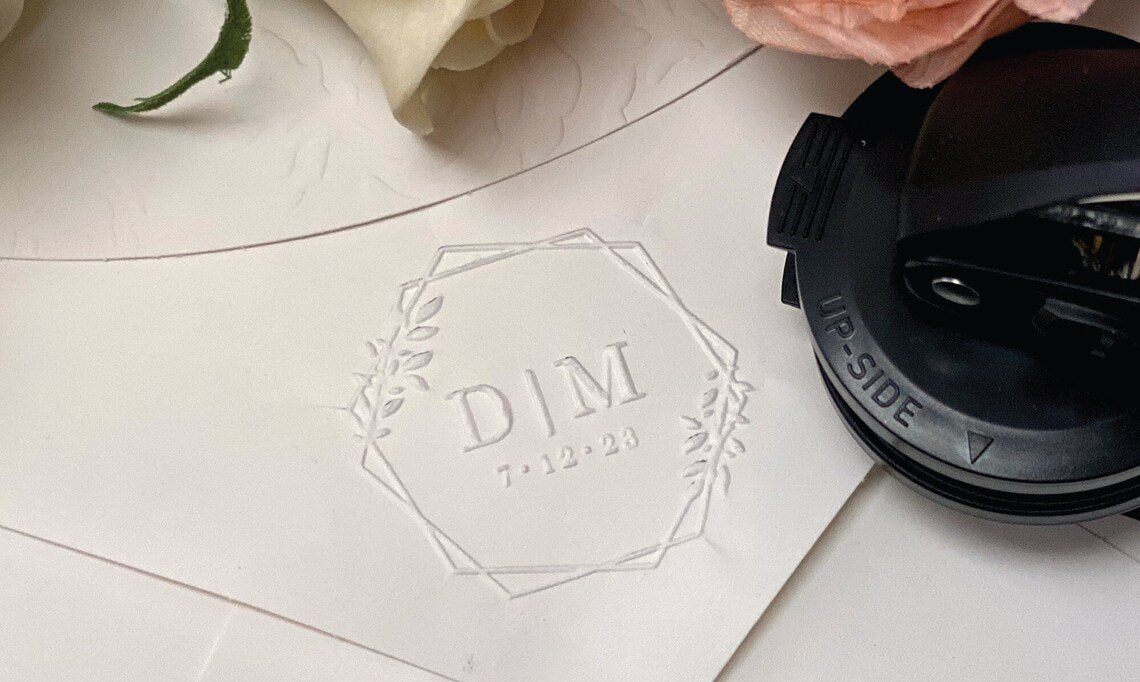 Champagne flutes. Premium dark chocolate. Sometimes, you need a little extra. Book Embossers are an exceptional way to add a sophisticated and eye-catching look to your stationery, documents, or cards. Whether you're looking for a classic monogram or a signature seal, our custom book embossers are perfect for personalizing your labels, invitations, and more.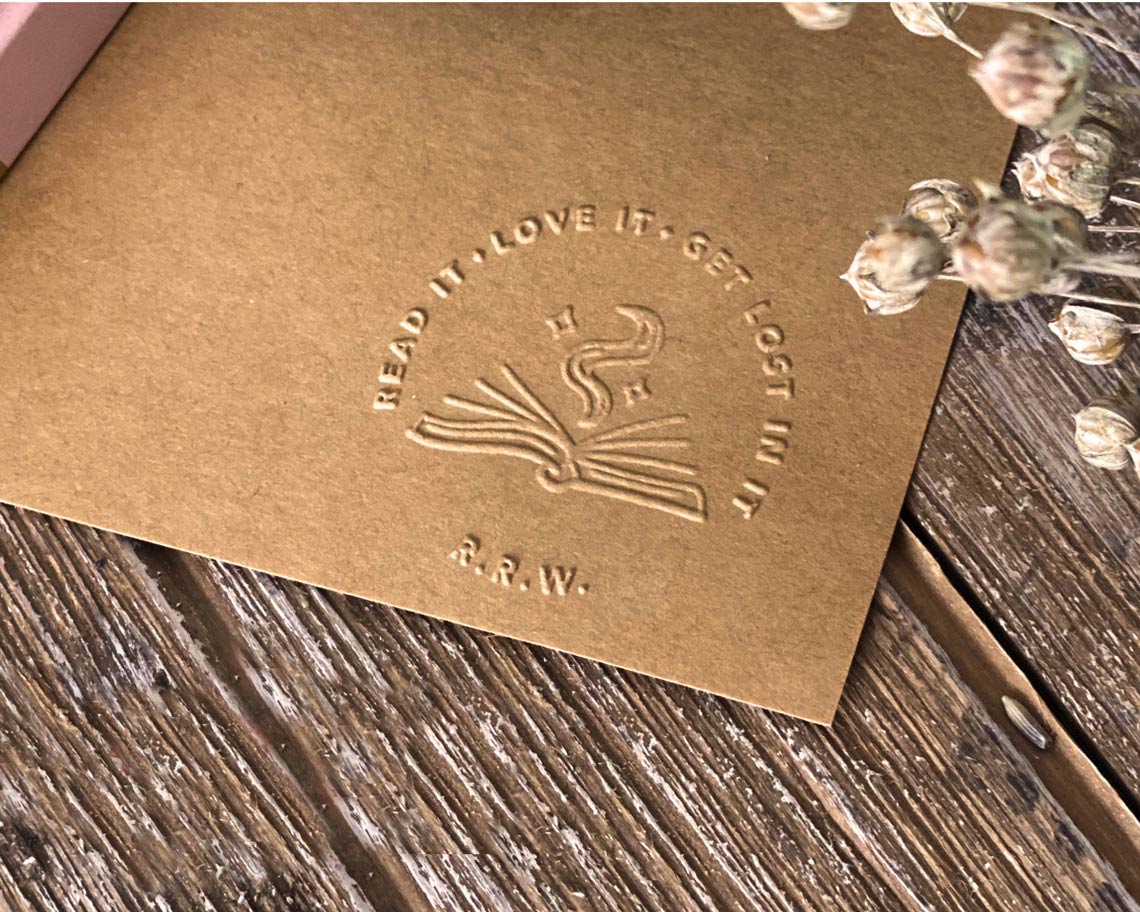 Timeless Elegance: Custom Book Embossers
Elevate your library with a custom book embosser that gently imprints your personal touch onto each page. These beautifully crafted embossers make thoughtful, personalized gifts for book lovers, adding an element of distinction to any collection. With a custom embosser, every book borrowed is a story shared, and every read becomes a cherished memory.
Personalize Your Books with Embossers
Our selection of book embossers includes something for every taste. You can go traditional with the Classic Reader design, featuring a timeless book motif, or opt for the refined look of the Elegant Monogram. For a straightforward style, the Ex Libris puts your name in the spotlight, while the Floral Creativity design dresses up your stamp with a touch of nature.
If you're after something unique, we're all about customization. Send over your design, and we'll craft a stamp that's perfectly tailored to you.
The Lasting Touch: Benefits of Using a Book Embosser
Using a book embosser offers more than just the charm of tradition; it provides a range of practical and aesthetic benefits that enhance the reading and collecting experience.
Preservation of Books: Embossing is a non-destructive way to mark ownership, unlike ink stamps which can bleed through or fade over time. An embossed mark remains legible and intact, preserving the integrity of your book's pages.
Personalization: An embosser instantly personalizes your books, stationery, or important documents. It's a sophisticated way to add your signature, a family crest, or a custom design that represents your personal or professional brand.
Gift-Giving: A personalized embosser is a thoughtful and unique gift for anyone who values their library or loves to create and craft. It's a practical tool that brings joy with each use.
Unmatched Quality: Our Trodat Model Embossers
When it comes to delivering quality and reliability, our Trodat model embossers stand out from the crowd. Renowned for their robust construction and precise embossing capabilities, these embossers are designed to meet the high standards expected by professionals and book enthusiasts alike.
Built to Last: Trodat embossers are engineered with durability in mind. The sturdy build ensures that your embosser withstands the test of time, even through frequent use.
Sharp, Clear Impressions: Every embossing seal is crafted to produce sharp, clear impressions that make each document or book in your collection stand out with an official mark of distinction.
Ergonomic Design: Comfort is key when you're working with tools, and Trodat embossers are ergonomically designed for ease of use. Whether you're embossing a single book or a stack of certificates, the experience is effortless.
Frequently Asked Questions
An embossing stamp is a tool used to create a raised design or impression on a surface, usually paper, cardstock, or foil. It comprises two plates—one with a raised design and the other with a recessed design—that fit into each other. When pressure is applied, the plates come together to leave a textured imprint on the material. Embossing stamps are often used for adding decorative elements to invitations, scrapbooking, crafts, and professional documents, among other applications.
For optimal embossing results, choose heavier paper with a weight around 80-110 lbs, made from resilient materials like cotton or linen. Smooth textured papers are generally best for clean, precise designs, although lightly textured paper can also yield interesting effects. A matte finish is recommended as it holds the embossed design well.
To customize your embossing stamp, you have the flexibility of choosing from our array of pre-made designs, or you can take personalization to the next level by uploading your own custom graphics. Whether you have a specific logo, monogram, or other design elements, our platform makes it easy for you to create a stamp that's uniquely yours.
Our embosser, a premium Trodat model, combines high-quality materials with expert craftsmanship to ensure longevity and exceptional performance. It features a convenient 1 & 5/8th inch round size, along with a unique lock and unlock mechanism, for high-quality, consistent embossing with each use. To provide you with the utmost confidence in your investment, our Stamped with Love embosser is also backed by a lifetime guarantee, ensuring it will be a lasting fixture in your toolkit for years to come.