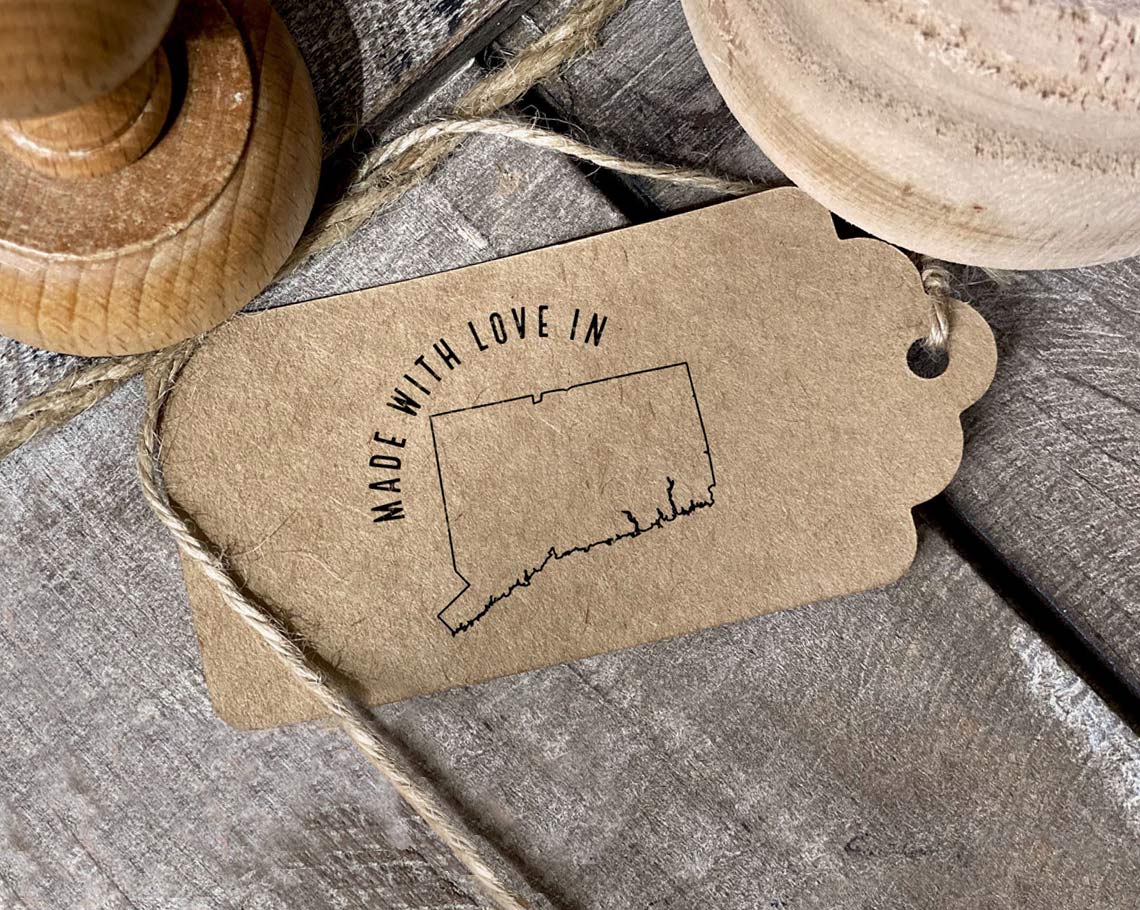 Who says packaging can't be cool? Find the perfect packaging stamp to make your outgoing items and business stand out! We offer an extensive selection of high-quality, affordable business stamps that are perfect for all your packaging needs.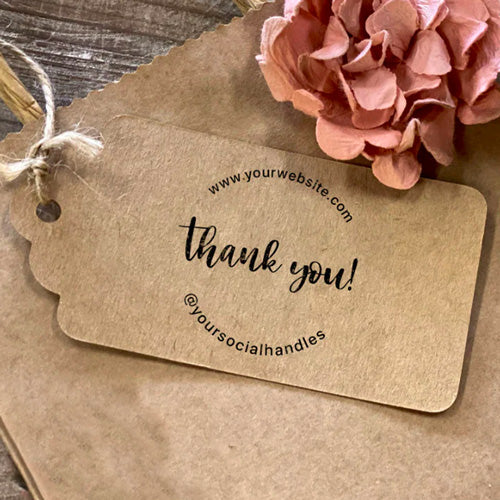 Make an Impression: Ecommerce Packaging Stamps
Our packaging custom rubber stamps are ideal for businesses shipping small and large numbers of items. They come in several colors, shapes, and sizes. The packaging stamp collection features wood handle stamps with separate ink pads, pre-designed or customized to match each business stamp, but you can also grab a custom self-inking stamp designed to your specifications. Browse our selection of custom stamps for business or create your ownbusiness logo stamp.
Make Your Packaging Speak: Unbox Connection with Packaging Stamps
Don't let your parcels blend in with the crowd. Our customizable packaging stamps offer a way to distinguish your products with a genuine, personal touch that resonates with customers. Make each unboxing a moment of true connection and a reflection of the care and thoughtfulness that defines your business.
Embrace the opportunity to make every package a testament to your brand's dedication with heartfelt messages. Choose from stamps that say "Made for You," "Thank You for Shopping Small," "Made with Love," or "Handmade for You," and make each product an ambassador of your brand's passion and purpose.
Unlock Customer Engagement with Packaging Rubber Stamps
In today's digital world, your relationship with customers shouldn't end at checkout. Our packaging rubber stamps serve as an interactive bridge, linking the physical and digital realms of your brand.
Unlock exclusive content with a QR code stamped on each package or extend an invitation to connect on social media. These aren't just stamps; they're your next step in building a loyal community.
Packaging Stamps that Communicate Your Brand Value
Packaging stamps offer an immediate and impactful way to communicate the essence of your brand's values directly onto your product packaging.
From eco-consciousness and environmental responsibilities to quality craftsmanship and handmade with love, our collection of packaging stamps transmit a variety of brand values that speak volumes about what your brand stands for, allowing you to imprint these messages clearly and directly onto packages.
Frequently Asked Questions
You can select from a range of design options for your business packaging stamp. This includes various shapes, sizes, and themes that suit your brand's identity. Whether you want something minimalist, intricate, or somewhere in between, there's a design for every business need.
Yes, you can use your business logo on the packaging stamps. Customizing your stamp with your business logo is a great way to enhance brand recognition and professionalism on your packaging.
The choice between a self-inking stamp and a wood handle stamp depends on your usage and preference. Self-inking stamps are convenient for frequent use, offering quick, consistent impressions. Wood handle stamps provide a classic feel and are ideal for special packaging or when using different ink colors.
Creative ways to use packaging stamps for customer engagement include stamping personalized messages, adding interactive elements like QR codes, or creating unique designs that encourage customers to share your packaging on social media. This not only enhances the unboxing experience but also fosters a stronger connection with your brand.
Yes, you can receive a digital proof of your custom packaging stamp design before finalizing your order. This allows you to review and make any necessary adjustments to ensure the stamp meets your expectations and aligns with your brand's image.