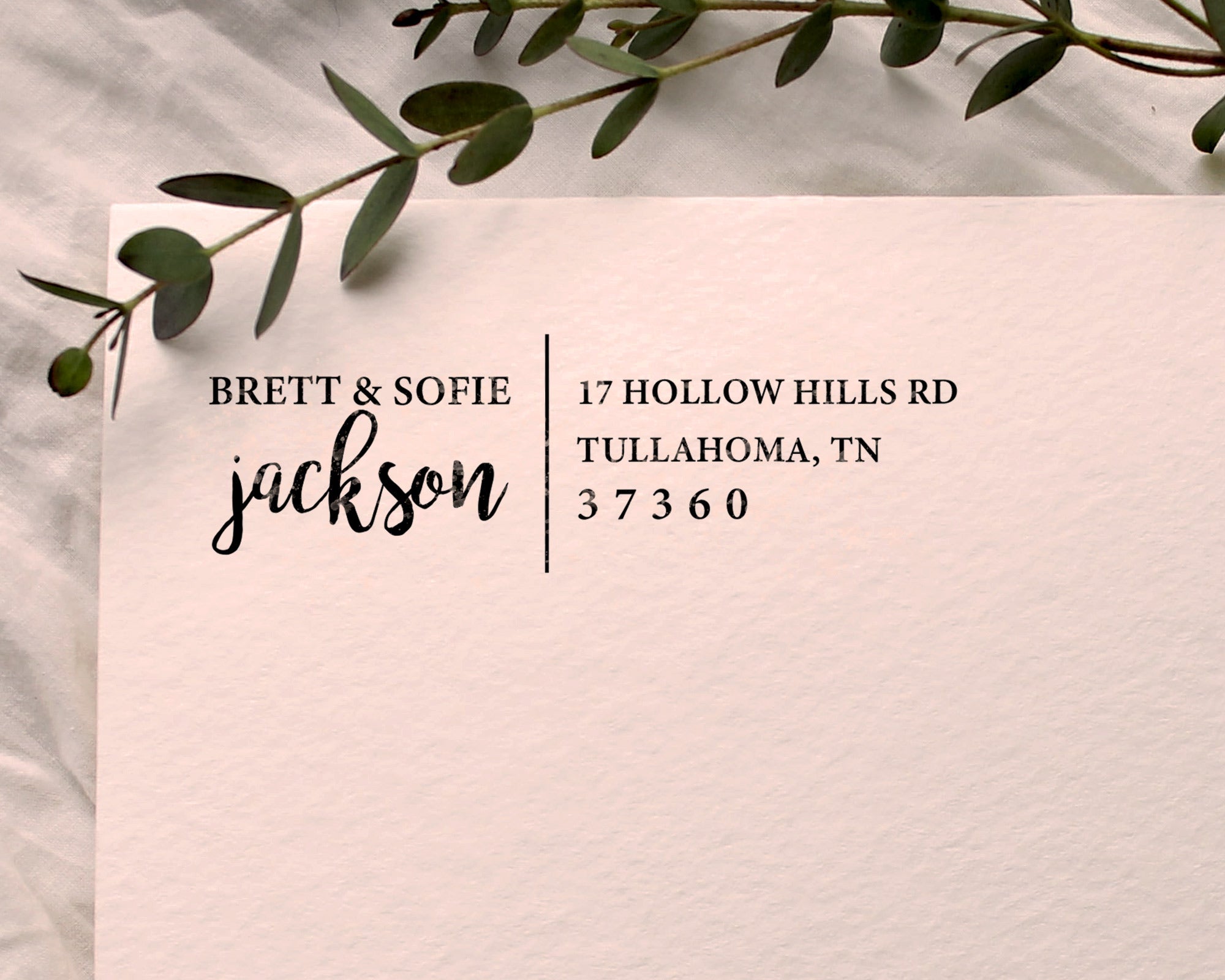 Custom Return Address Stamps
These classic and affordable return address stamps help you make a lasting impression with every piece of mail you send. Our selection of return address stamps will make it easy to add a unique and personal touch to your stationery.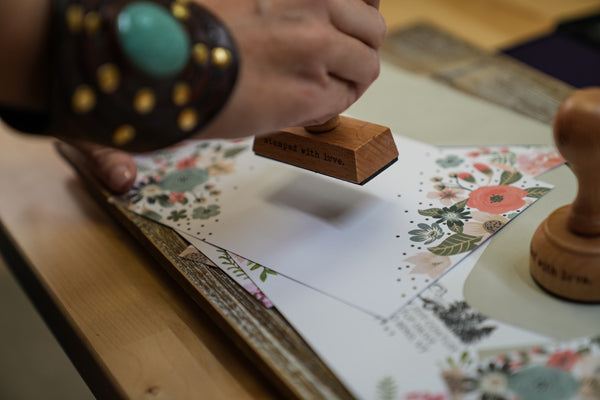 Return Addresses Made Clear & Personal
Our collection features a range of designs, colors, fonts, and sizes, including classic, modern, as well as personalized stamps and self inking address stamps. With our custom address stamps, you can be sure that your address will be clear and legible, even on dark envelopes. Whether you're sending out invitations, thank-you cards, or "just thinking of you" notes: our return address stamps guarantee your address stands out.
Professional Edge: Return Address Stamps for Businesses
Return address stamps are a strategic tool for businesses to enhance their professional correspondence. They not only streamline the mailing process but also reinforce brand recognition with every letter sent.
Realtors: Make a lasting impression with stamps that feature your full name, contact number, and signature. It's a personal yet professional touch for all your real estate documents and direct mail campaigns.
Law Firms: Convey a sense of prestige and attention to detail with a stamp that showcases your firm's name and address, ensuring that every piece of correspondence upholds your firm's professional image.
Small Businesses: A return address stamp is an efficient way to manage your billing, orders, and general mail, saving time while providing a consistent branding element.
Art of the Circle: Elegance in Every Envelope
Embrace the elegance of circular design with our customizable return address stamps. Perfectly shaped to complement both personal and professional correspondence, these stamps blend functionality with artistic flair.
Personalize your circle return address stamp with a choice of intricate patterns, classic monograms, or minimalist text. The precision-engraved design ensures a crisp, clear imprint every time, making these stamps an indispensable tool for enhancing your envelopes and invitations. Their unique round shape not only stands out but also provides a harmonious balance to the layout of your stationery.
Structured Sophistication: Rectangular Return Address Stamps
Our rectangular return address stamps are the epitome of structured sophistication, designed to accommodate more text without sacrificing style. The ample space provided by the rectangular shape is perfect for featuring longer names, comprehensive addresses, and personalized messages.
Their sharp lines and defined edges produce neat, legible imprints that capture attention on any envelope or mailing pieces. Ideal for families, businesses, or anyone seeking to convey a professional image, these stamps offer a canvas for detailed customization.
Frequently Asked Questions
We offer 2 types of stamps: wood handle rubber stamps and self-inking stamps. Wood handle rubber stamps offer a traditional feel and are perfect for those who appreciate classic craftsmanship. Self-inking stamps provide quick, consistent imprints and are ideal for frequent use.
Self-inking stamps come in black. For rubber stamps, you can choose from black, blue, red, green, or purple ink pads, allowing you to match the color to the tone of your message or branding.
Choose from our pre-made return address stamp designs or upload your own unique design to truly make your mark.
The United States Postal Service (USPS) recommends placing your return address in the upper left corner of the envelope. Specifically, it should be located within the area 1/2 inch to 2 inches from the left edge and 5/8 inch from the top edge. This placement aligns with the USPS postal standards for envelopes and ensures the return address is clearly visible if needed.