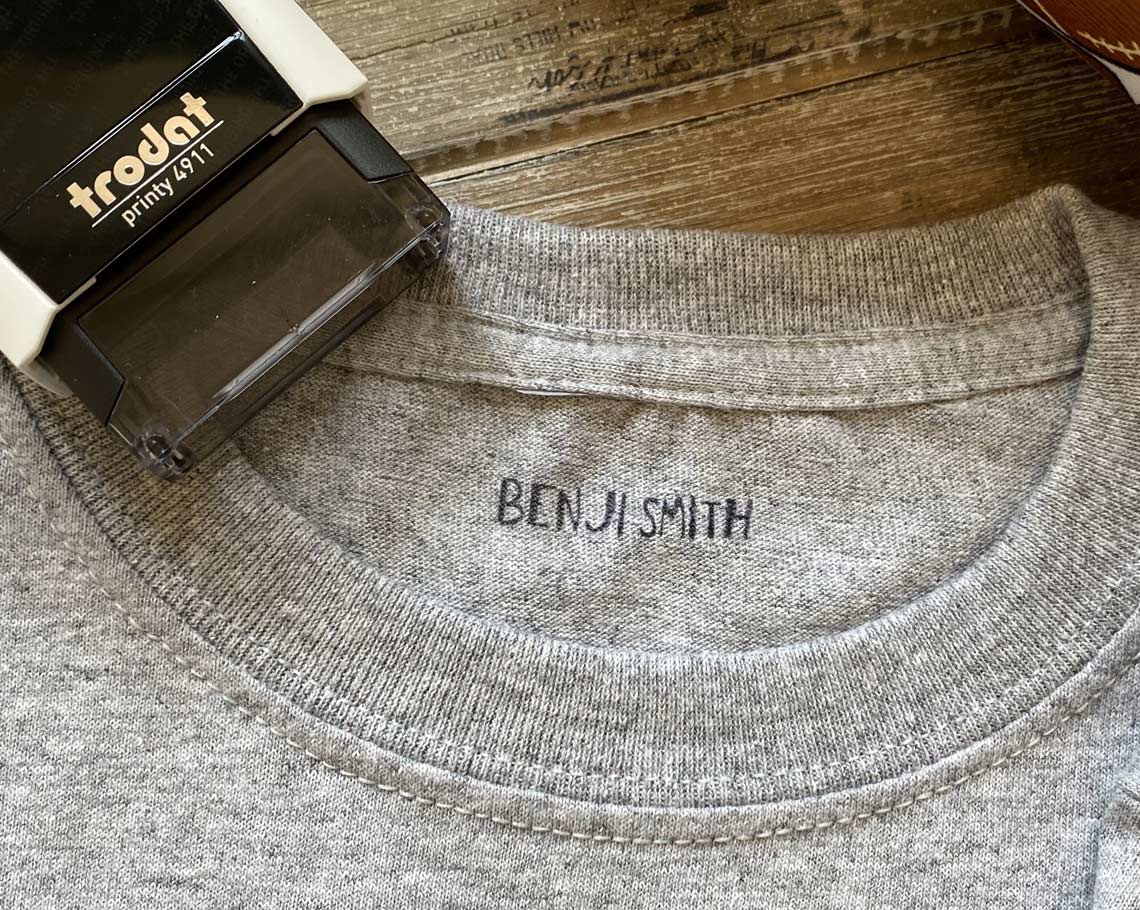 Fabric Stamps for Clothing
Want to make your mark but need something a little more specialized? Make your fabric creations and clothing stand out with these cute, customized clothing name stamps! Whether you want to mark your clothing or brand your business's products, our name stamps are customized with your logo or name and are perfect for making impressions that last. Each fabric stamp is made from high-quality materials to ensure the impression is flawless.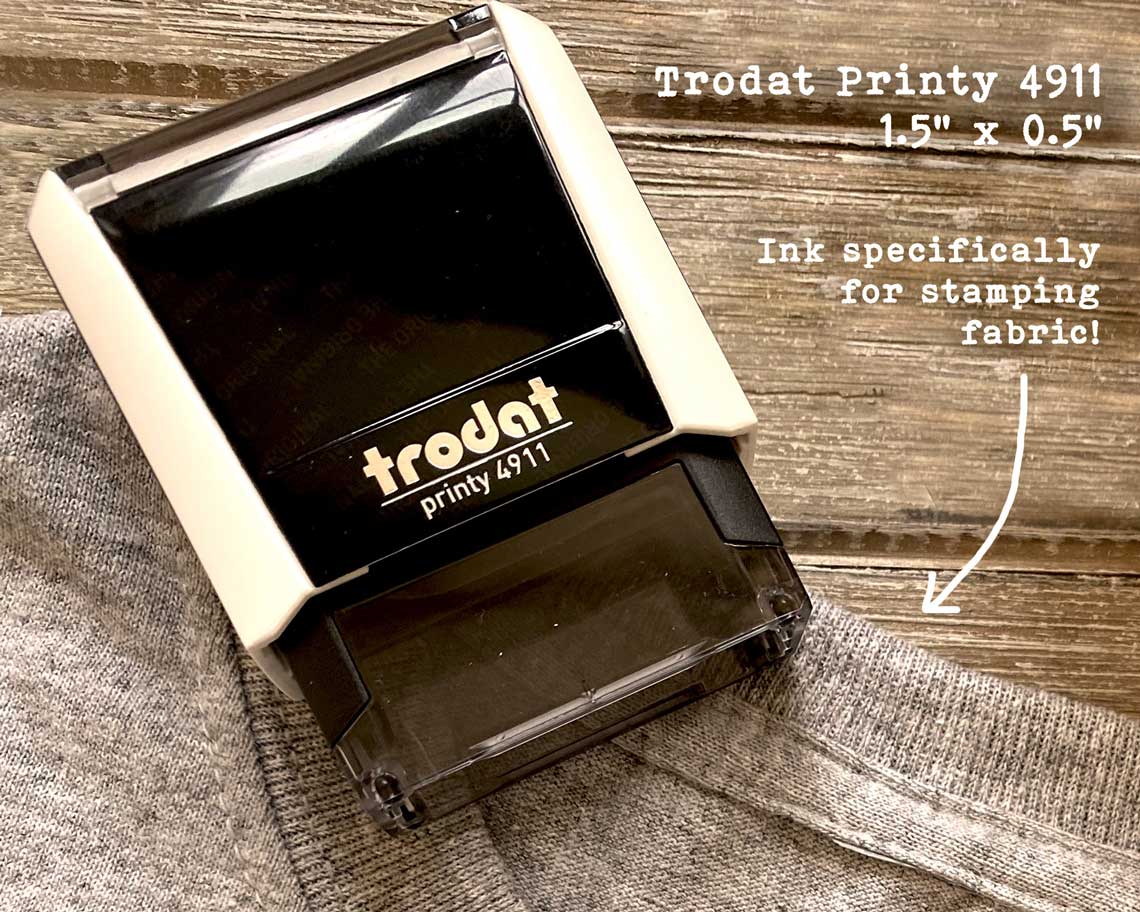 Why Self-Inking Stamp for Fabrics?
A Rectangular self-inking stamp with dimensions of 1.5 inches by 0.5 inches offers a convenient solution for fabric marking. It eliminates the need for separate ink pads and ensures a mess-free application. With its built-in ink mechanism, you can effortlessly mark fabric with consistent and clear impressions, providing a more precise and hassle-free experience when labeling clothing or fabrics.
Perfect for Personalizing Kids' Clothing
Keep track of your child's clothing with our self-inking fabric stamps – the quick and simple way to label all their garments. Our stamps are designed to withstand the daily wear and tear that kids' clothes go through. With a variety of designs to choose from, as showcased in the accompanying image, you can personalize to your heart's content.
Diverse Designs: From classic fonts to playful motifs, our collection caters to all preferences. Whether it's a simple name stamp or one paired with a favorite icon, like a sport or animal, we have something for every child.
Brand Your Apparel with Fabric Stamps
For small business apparel companies, our self-inking fabric stamps offer an efficient and cost-effective solution for branding. These stamps provide a fast way to imprint your logo on fabric, creating a professional appearance that elevates your brand.
Professional Branding: Make your mark with a custom logo stamp that reflects your brand's identity. Perfect for imprinting on t-shirts, uniforms, and other fabric items.
Durable and Efficient Fabric Stamping
Our fabric stamps are the go-to tool for anyone needing to make a lasting impression on textiles. From small businesses to crafty parents, these stamps are packed with features that make them a valuable asset.
Durable Impression: Made to stand the test of time and countless washes, our fabric stamps use specially formulated ink that clings to fabric fibers, ensuring that names, logos, and designs remain sharp and clear, no matter how many times the item is laundered.
Quick Application: With a simple press, our self-inking fabric stamps deliver a uniform and precise imprint every time. The built-in ink pad recharges the stamp after each press, facilitating a swift stamping process that's perfect for large batches and quick branding needs.
Customizable Designs: Tailor your stamp to meet your specific needs. From logos and text to unique graphics, our customization options ensure that your stamp is as unique as your brand or family.
Frequently Asked Questions
When considering stamping on textiles, go for densely woven options like cotton, linen, or canvas. Lighter shades of fabric will make the ink more visible.
Prior to stamping, make sure your workspace is neat and covered with waste paper to protect against accidental ink spillage. Also, it's advisable to wash and iron the fabric to get rid of any finish that may affect the ink's staying power.
To attain uniform ink coverage, focus on using an adequate amount of ink. The goal is to ensure that the stamp is covered uniformly, while avoiding excess ink that might cause it to bleed.
For sharp imprints, apply the stamp straightforwardly onto the textile, applying moderate force. Sidestep any surplus motion or shaking of the stamp once it's placed to deter blurring. Keep in mind that blurs are usually less evident than misplacements.
After the ink dries, it's vital to use heat to fix it in place. This can be done using either an iron or a specialized heat gun. This heat treatment ensures that the design will be long-lasting and resistant to frequent laundering.